JO GIBSON
THE SHOULDER: STEPS TO SUCCES
Online Courses:

With the emergence of the Corona virus we have startet to arrange online courses and we have now completed 3 succesfull courses with Ann Cools and 1 with Jo Gibson. The online courses is a way for us to present our shoulder courses to you at home. Our teachers will be teaching the course at home in front of their computer on a specific time and date where the participants will be ready and able to interact with the teacher. We typically use the Microsoft Teams app and we will be happy to assist and help you get started using the app. 
Course Content:
This two-day course offers a simple structured approach to the assessment of patients with shoulder pain that immediately informs where to start with your treatment. It considers factors affecting outcome and importantly, how to influence these. It is intended to be fun and interactive, to acknowledge the challenges of evidence-based practice and to equip you with clinical skills you can apply the next day in clinic. This will be an action-packed course combining presentations, workshops, practical demonstrations and problem solving.
Timetable:
Log on and presentation approximately 30 min before course start. Below is subject to changes.
The Shoulder: Steps to Success
Day 1.
09.00   Where are we at with shoulder pain?
Challenges, controversies and understanding what really
impacts outcomes it
Coffee
10.45   The Rotator Cuff & the Scapula: Partners in crime?
Understanding muscle function: Simple assessment that informs where to
start with treatment
12.30 Lunch
13.30  The Kinetic Chain: All hype or a useful rehabilitation tool?
 Putting the shoulder in context: Seeing the bigger picture
14.15 Is it torn and does it matter
When structure matters and when it doesn't?
Coffee
15.15  The Stiff Shoulder: Sleuthing and Solutions
Causes of shoulder stiffness and what to do about them
16.30  Finish
 Day 2.
 09.00 The Irritable Shoulder: How To Calm It Down?
Causes of acute shoulder pain and best treatment options
Coffee
10.45 Getting it right from the start: Steps to Success
 The power of language & communication'                                                             
12.45  Lunch
13.45 Is it strong enough? Getting fit for function!
 Do we need to get stronger? Using the evidence to optimise outcomes
Coffee
15.15  So if it's that easy why don't people get better?!
Problem solving, tips and tricks
16.30 Finish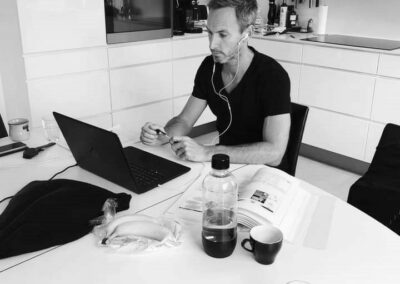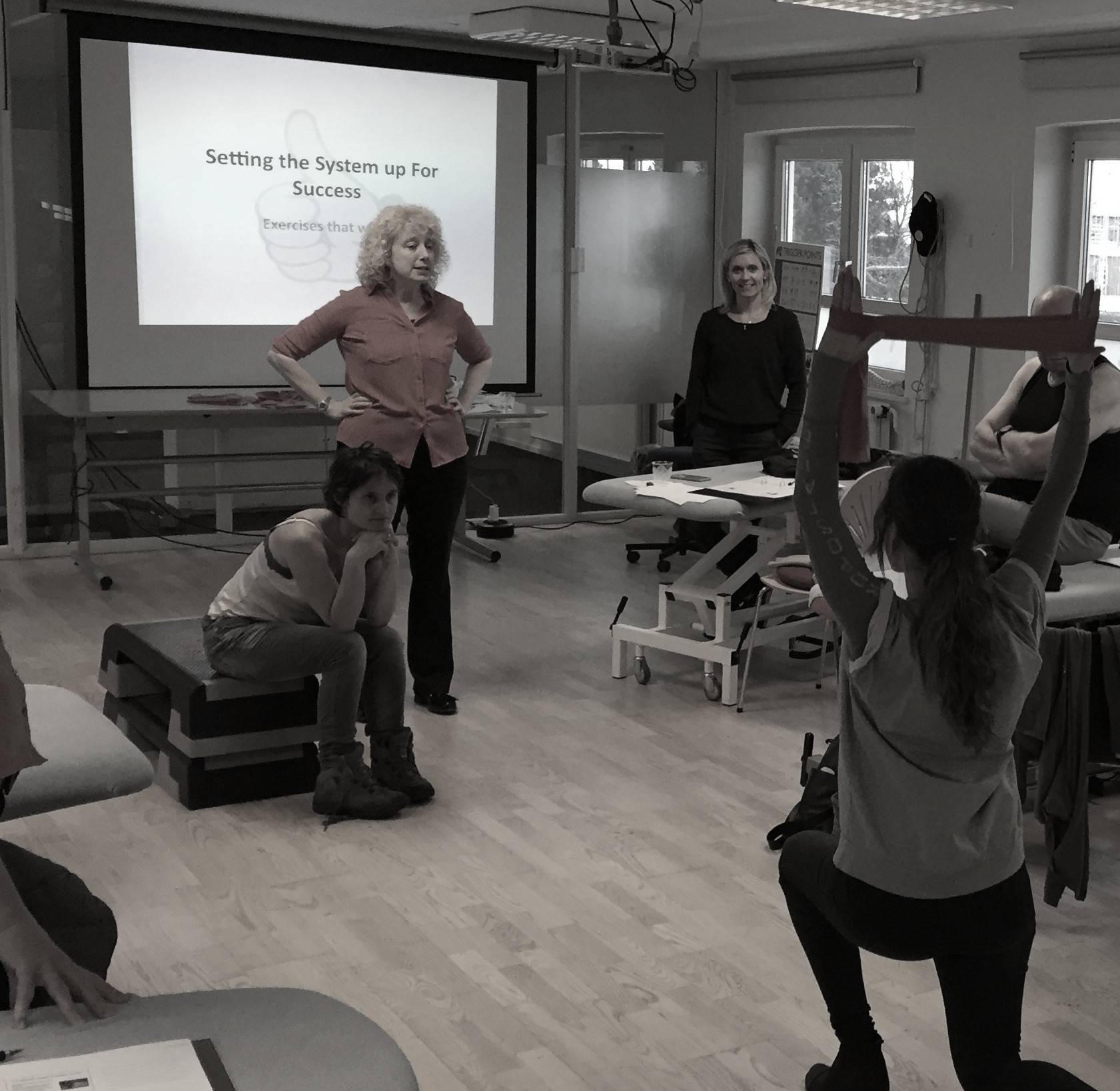 Educator: Jo Gibson

Date: May 26-27, 2021
Price: 326 EUR

Location: ONLINE

See our terms of payment here
EVENT:
Copenhagen Shoulder Conference 2021

Fysioterapikurser.dk has a 5 year anniversary next year and to celebrate we would like to make a special event!
We are therefore pleased and proud that we have succeeded in bringing almost all of our educators together to an exciting theme day on the shoulder, which we call "COPENHAGEN SHOULDER CONFERENCE"
To spice up the program, we have also invited two new teachers. Lyn Watson, who comes all the way from Australia, and Klaus Bak, specialist in orthopedic surgery.
For program, registration and more information see: Copenhagen Shoulder Conference 2021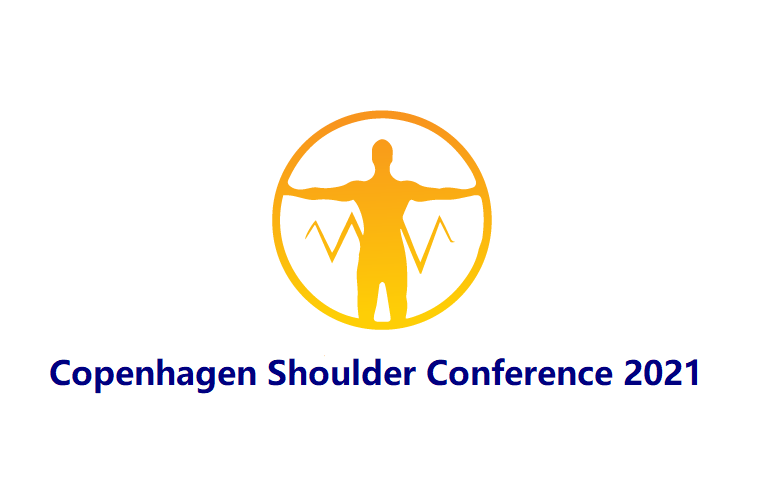 Educaters: Ann Cools, Anju Jaggi, Jo Gibson, Jeremy Lewis, Klaus Bak
Date: 12th November 2021
Location:
Professionshøjskolen Metropol
Sigurdsgade 26
2200 København N
Get more practical information here
Price:

Conference price: 1500 DKR (200 EUR)
Student price: 750 DKR (100 EUR)
See our terms of payment terms here
ANN COOLS LEVEL 2
SHOULDER REHABILITATION: WHAT'S NEW FROM A SCIENTIFIC AND CLINICAL POINT OF VIEW?
Level 2 Live in Copenhagen
We have invited Ann Cools to Copenhagen in March 2021 in the hope that we will have the opportunity again to hold live courses "in vivo" as it has been before Covid 19 hit the world.
If it is not possible to hold the course, all course participants will be contacted and given the opportunity to complete the course online instead or have their course fee returned.
You can participate in the level 2 course without having been to the level 1 course.
Program with approximate time table:
DAY 1: EXAMINATION AND REHABILITATION OF SCAPULAR DYSKINESIS
9-10.30h: ADVANCED BIOMECHANICS OF THE SCAPULA:
Coupled movements, the role of the SC joint, function of the "postural" muscles versus the "dynamic movers and stabilizers", update literature of scapular dyskinesis in relation to shoulder pathology
10.30-11h: Break
11-12.30h: ADVANCED CLINICAL EXAMINATION
Observation of scapular dysfunction, objective measurements of scapular inclination and strength, normative data for scapular flexibility and strength variables, decision making based on the "symptom improvement test-model",  and on the different types of scapular dyskinesis
12.30-13.30h: break
13.30-15h: ADVANCED SCAPULAR REHABILITATION
Treatment skills based on the 3 types of scapular dyskinesis, taping techniques to correct scapular position, taping for hypertone upper trapezius, infraspinatus, stretching and soft tissue techniques for pect minor
15-15.30h: break
15.30-17h: continued
DAY 2: CAPITA SELECTA: ADVANCED INSIGHTS AND PRACTICAL SKILLS IN SELECTED SHOULDER PATHOLOGIES (1/2 day sportspecific, 1/2 day non-sportspecific)
 9-10.30h: SLAP LESIONS AND BICEPS RELATED PATHOLOGY
Science based rehabilitation protocol and guidelines for postoperative rehabilitation (exercise progression, excentric training, plyometric drills)
10.30-11h: break
11-12.30: HIGH PERFORMANCE TRAINING IN THE OVERHEAD ATHLETE AND RETURN-TO-SPORT DECISIONS
specific high level exercises for gymnasts, collision sports, high impact sports, and science based return to play criteria, including objective measurements of glenohumeral ROM and strength
12.30-13.30h: break
13.30-15h: MULTIDIRECTIONAL INSTABILITY
Progressive conservative treatment of the patient with atraumatic  (unvoluntary and voluntary) multidirectional instability – closed and open chain exercise approach, taping techniques
15.15.30h: break
15.30-17h: ROTATOR CUFF TEARS
Conservative management of partial and full thickness (irreparable) rotator cuff tears and guidelines for postoperative rehabilitation (exercises, taping, return to activity advices