ANN COOLS
 SHOULDER REHABILITATION: WHAT'S NEW FROM A SCIENTIFIC AND CLINICAL POINT OF VIEW?
Level 2 
This course is now fully booked. Contact us by email (see below) to be added to the waiting list

DAY 1: (Thursday 10/10) 9-17

EXAMINATION AND REHABILITATION OF SCAPULAR DYSKINES
Update literature of scapular dyskinesis in relation to shoulder pathology
ADVANCED CLINICAL EXAMINATION
Observation of scapular dysfunction, decision making based on the "symptom improvement test-model", and on the different types of scapular dyskinesis
ADVANCED SCAPULAR REHABILITATION
Treatment skills based on the 3 types of scapular dyskinesis, taping techniques, infraspinatus, stretching and soft tissue techniques for pect minor
DAY 2: (Friday 11/10) 8-16

ADVANCED INSIGHTS AND PRACTICAL SKILLS IN SELECTED SHOULDER PATHOLOGIES (1/2 day sportspecific, 1/2 day non-sportspecific)
SLAP LESIONS AND BICEPS RELATED PATHOLOGY
Science based rehabilitation protocol and guidelines for postoperative rehabilitation

HIGH PERFORMANCE TRAINING IN THE OVERHEAD ATHLETE AND RETURN-TO-SPORT DECISIONS
specific high level exercises for gymnasts, collision sports, high impact sports, and science based return to play criteria

MULTIDIRECTIONAL INSTABILITY
Progressive conservative treatment of the patient with atraumatic multidirectional instability – closed and open chain exercise approach, taping t
ROTATOR CUFF TEARS
Conservative management of partial and full thickness (irreparable) rotator cuff tears and guidelines for postoperative rehabilitation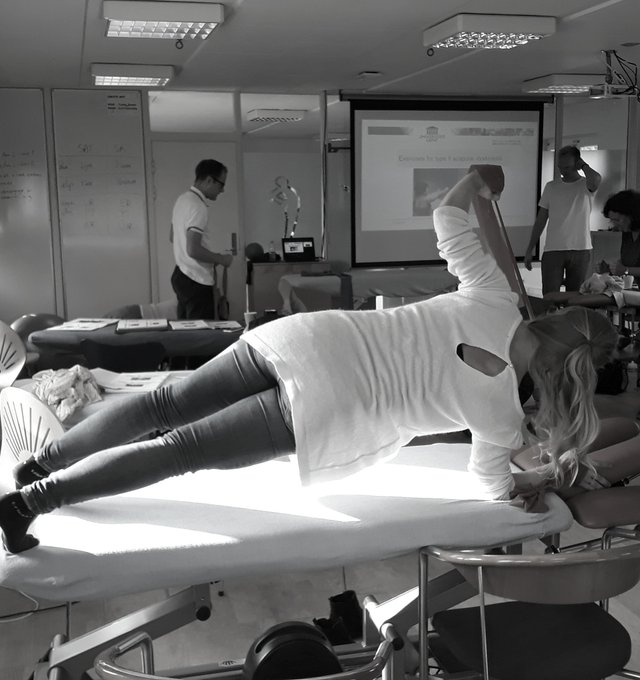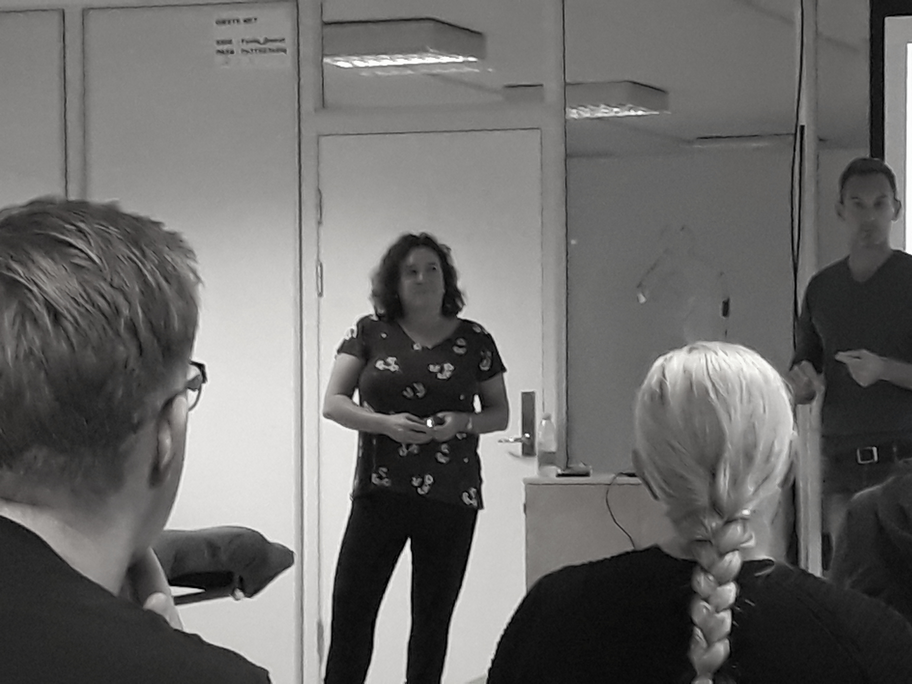 Educator: Ann Cools
Date: 10-11 October 2019

Location:

Professionshøjskolen Metropol
Sigurdsgade 26
2200 København N
Price: Fully booked!

Download our payment terms here
RICKARD DAHAN
Hip and groin problems for athletes
The course is taught in Swedish (but Rickard is quite easy to understand and very patient :-))
Höft- och ljumskskador är en av de allra vanligaste åkommorna inom fra lagidrotterna, och ställer terapeuten eller medicinaren inför en tuff utmaning vad gäller såväl diagnostik som behandlings- och rehabiliteringsåtgärder. Litteraturen anger ett drygt 30-tal differentialdiagnoser som möjliga orsaker till problemen och inte så sällan finner man flera olika diagnoser som ofta kräver en multidisciplinär approach. Besvären kan vara lika problematiska för motionären som för elitdrottaren och kräver ofta en aktiv rehabiliteringsinsats där styrd funktionsträning och ett optimerat rörelsemönster är de viktigaste komponenterna.
Under förmiddagen diskuterar vi höftens och ljumskens biomekanik och funktion ur ett praktiskt perspektiv samt funderar kring upplägget för den optimala rehabiliteringsstrategin:
Vilka är de vanligaste differentialdiagnoserna?
Vilka är de vanligaste orsakerna och uppkomstmekanismerna till ljumskbesvär?
Vilka kliniska undersökningsmetoder hjälper oss att säkerställa diagnosen?
Hur påverkas resten av nedre extremiteten?
Hur individualiserar och stegrar man belastningen i övningarna så att såväl motionären som elitidrottaren får ut maximalt av sin rehab?
Hur återskapar man ett gynnsammare belastnings och rörelsemönster
Varför är bålstyrkan så viktig i rehabiliteringen?
Hur tränar vi bålstyrkan funktionellt och idrottsspecifikt?
Eftermiddagen kommer att ägnas åt praktisk work-shop där vi utgår från funktionsproblemet och ett uttalat syfte när vi diskuterar, testar och prövar oss fram för att hitta de mest optimala rehabövningarna. Hur använder vi oss av utgångspositioner, utförande, momentarmar och annan biomekanisk kunskap för att stegra eller minska belastningen och svårighetsgraden i övningar så de passar alla?
Kursdagen vänder sig till såväl primärvårdsgymnasten som den specialiserade idrottsmedicinaren eller PTn med intresse för specifik funktionsträning och kan anses vara av intresse för alla som jobbar med bålstabilitetsträning oavsett patientkategori.
Hjärtligt välkomna!
Tidsschema:
9.15 -12.00: Teori:
Ljumskbesvär hos idrottare: epidemiologi, etiologi samt rehabstrategier
12.15-13.15  Lunch
13.15-ca 16.30: Praktisk  workshop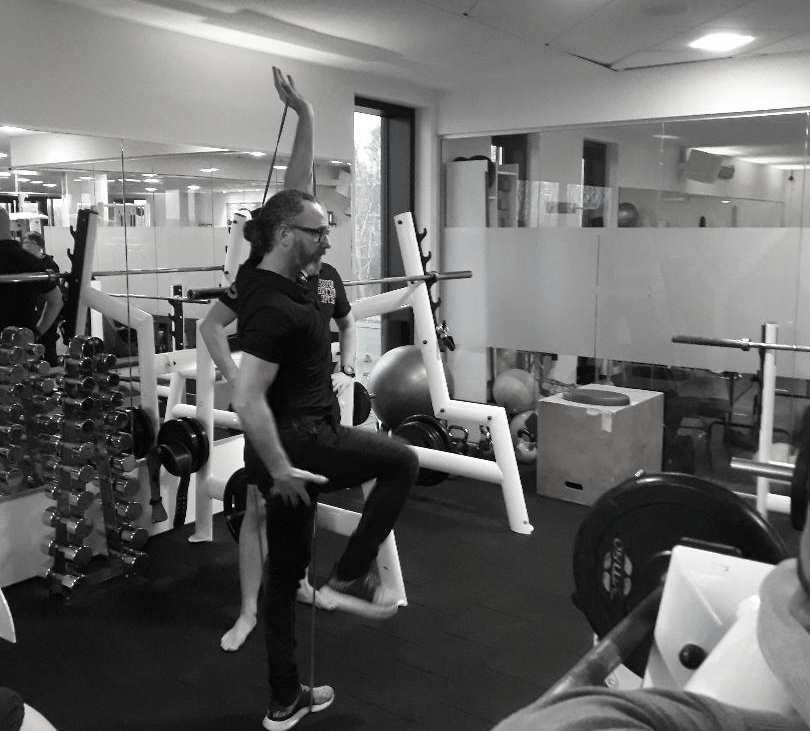 Underviser: Rickard Dahan
Date: May 2, 2019
Sted:
FYSIQ Tårnbys kursuscenter
Løjtegårdsvej 157, 2770 Kastrup.
Get more practical information here
Price: course has been held!