Event:
Copenhagen Shoulder Conference 2021
Fysioterapikurser.dk har 5 års JUBILÆUM og det vil vi gerne fejre!!!
Vi er glade for og stolte over, at vi er lykkes med at samle de fleste af vores undervisere til en fantastisk temadag om skulderen, som vi kalder for COPENHAGEN SHOULDER CONFERENCE.
For program, tilmelding og mere information se her: Copenhagen Shoulder Conference 2021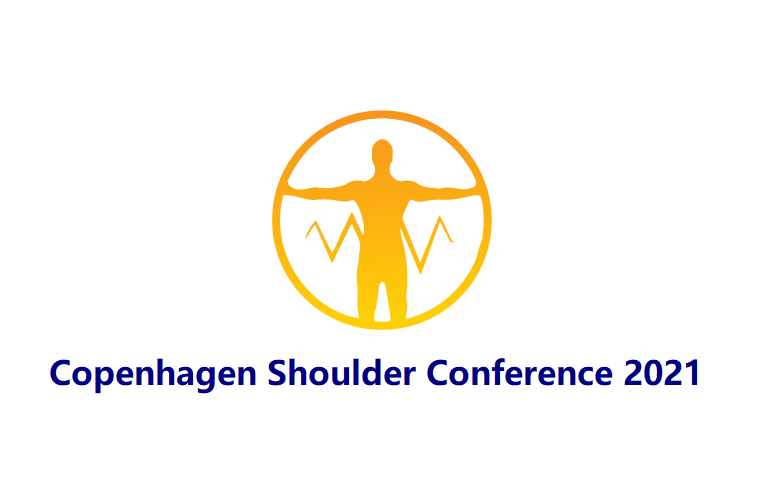 Undervisere: Ann Cools, Anju Jaggi, Jo Gibson, Sarah Warby, Jeremy Lewis, Klaus Bak, Chris Littlewood

Dato: 
Fredag d. 12 november 2021

Sted:
Professionshøjskolen Metropol
Sigurdsgade 26
2200 København N
Få mere praktisk information her
Pris: 
Normalpris: 1500 kr
Studerende: 750 kr
Se vores betalingsbetingelser her
ANN COOLS LEVEL 3

SHOULDER REHABILITATION: WHAT´S NEW FROM A SCIENTIFIC AND CLINICAL POINT OF VIEW, LEVEL 3

GENERAL COURSE GOALS AND CONTENT
The part III shoulder course is a practical workshop in which a variety of shoulder cases is presented. For each clinical case, physical examination, including diagnostic tests and symptom modification procedure, clinical reasoning, and treatment strategies are discussed. Practical skills in clinical exam, exercises, and manual techniques are trained. The purpose of the course is to refresh knowledge, insights and skills from the 2 previous courses, and to update the participants with the most recent literature.
The course is intended to be very interactive, clinically applicable, with very limited theoretical sessions. The 8 cases discussed are: (1) rotator cuff tendinopathy, (2) rotator cuff tear – conservative treatment, (3) biceps related pathology, (4) anterior instability in the overhead athlete, (5) multidirectional instability, (6) scapular dysfunction in the overhead athlete, (7) scapular winging – type II, and (8) nerve pathology n. thoracicus longus. For each case practical take-home messages are formulated.
Kursus program med cirka tider (ændringer af tid og indhold kan forekomme):
TIME TABLE
DAY 1:
9-10.30h: ROTATOR CUFF TENDINOPATHY:
Basic clinical examination, impingement-algorithm, reactive versus degenerative tendinopathy and more.
 11-12.30h: BICEPS RELATED PATHOLOGY
Specific tests for biceps pathology and SLAP lesions, exercise prescription with progressive load on the biceps, scientific rationale for exercise choice, practical session with low to high biceps load exercises, demonstration. 
13.30-15h: ROTATOR CUFF TEAR
Scientific background for conservative treatment, progressive exercise program for the older patient with a RC tear, scientific rationale for exercise choice, mobilization techniques
15.30-17h: ANTERIOR INSTABILITY IN THE OVERHEAD ATHLETE
Objective measurements and clinical examination tests for the overhead athlete's shoulder, internal impingement, suprascapular nerve pathology, GIRD, stretching of the posterior shoulder, mobilization with movement (Mulligan), progressive exercises for the throwing shoulder, eccentric training of the external rotators, plyometric exercises, implementation of the kinetic chain in sportspecific exercises, scientific rationale for exercise selection, taping of the glenohumeral joint
DAY 2:
9-10.30: MULTIDIRECTIONAL INSTABILITY
Specific tests for shoulder instability, demonstration of patients (video material), Ehler Danlos Syndrome, exercises for local neuromuscular control, closed chain exercises in progression (algorithm + practice), adaptation of open chain exercises for the MDI patient, taping of the glenohumeral joint and scapula,
11-12.30: SCAPULAR DYSFUNCTION IN THE OVERHEAD ATHLETE – TYPE I
Specific clinical examination tests and objective measurements for scapular dysfunction, malposition and strength deficits, clinical reasoning algorithm for scapular rehabilitation, stretching pectoralis minor, progressive exercises for type I dyskinesis and more.
13.30-15h: SCAPULAR WINGING – TYPE II
Specific clinical examination tests for type II scapular dyskinesis, exercise program for type II dyskinesis, scientific rationale for exercise selection
15.30-17h: SCAPULAR DYSFUNCTION BASED ON NERVE PATHOLOGY- TYPE III
Nerve pathology resulting in scapular dysfunction, low load exercise progression for neurologic dysfunction.