Kommende kurser i 2023
12. maj 2023: 
Jo Gibson: The Post-Operative Shoulder: Optimising Outcomes 
Pris 1500 kr. Sted: Online Live 
Se information og program nedenfor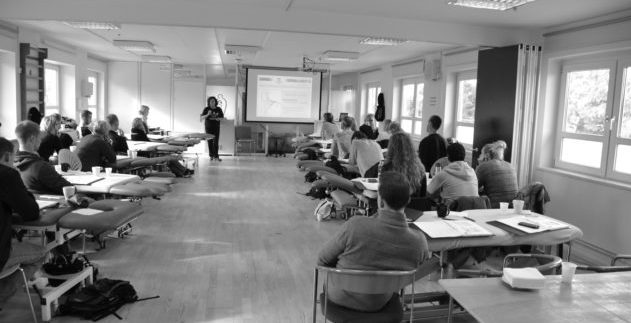 JO GIBSON
THE POST-OPERATIVE SHOULDER 
Optimising outcomes
GENERAL COURSE GOALS AND CONTENT 
This course considers how we can use the current literature to enhance postoperative outcomes, identify those patients at risk of poorer outcome and crucially what we can do about it. It will explore the role of early mobilisation and simple effective strategies to facilitate patient's postoperative recovery together with a consideration of specific shoulder surgery groups.
The day is planned to be fun and interactive and equip participants with skills they can immediately apply in their practice.
There will be time for going through questions and problem solving, including a view on re-surgery and what it means for the following  rehabilitation.
PROGRAM
Tidsplan: 8.00-15.00
The Postoperative Shoulder: Optimising Outcomes
Kurset er delt op i 4 moduler:
1: Shoulder surgery: factors affecting outcome and getting it right from the start.
2: The case of early mobilisation: understanding shoulder surgery and how to keep it safe.
3: Getting fit for function: strenghtening and other challenges. Clinical tips.
4: Problem solving: when things don´t go as planned. Problems and solutions.
08:00-08:30: Login og registrering
08:00-09:00:Velkommen og information
09:00-10:00:Modul 1
10:00-10:15: Spørgsmål
10:15-10:30: Pause
10:30-11:30: Modul 2
11:30-11:45: Spørgsmål
11:45-12:45: Frokost
12:15-13:15   Modul 3
13:15-13:30: Spørgsmål
13:30-13:45: Pause
13:45-14:45: Modul 4
14:45-15:00: Spørgsmål og afslutning
(Ændringer kan forekomme)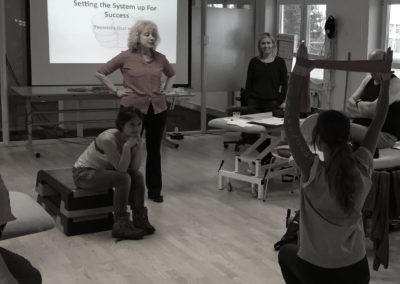 Undervisere: Jo Gibson
Dato: 12. maj 2023
Jo Gibson: The Post-Operative Shoulder: Optimising outcomes
Sted: Online kursus
Se information og program nedenfor.
Pris: 1500 kr.