Kommende kurser i 2022
1.-2. september 2022:
Ann Cools: Shoulder Rehabilitation Level 1

Pris 4295 kr. Sted: FYSIQ kursuscenter, Kastrup.
Se information og program nedenfor.

18-19. november 2022:
Jeremy Lewis: The Shoulder: Theory and Practice. 

Pris 4450 kr. Sted: FYSIQ kursuscenter, Kastrup.
Mere information og program kommer her snarrest.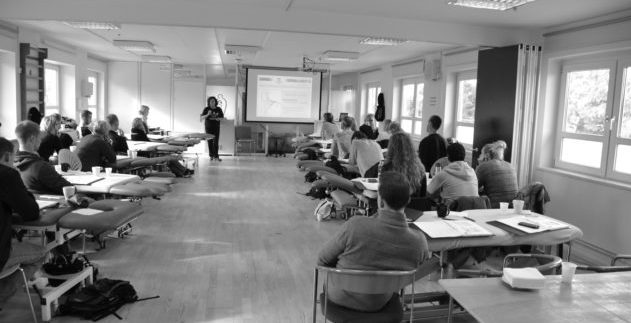 ANN COOLS LEVEL 1

SHOULDER REHABILITATION: WHAT´S NEW FROM A SCIENTIFIC AND CLINICAL POINT OF VIEW, LEVEL 1

GENERAL COURSE GOALS AND CONTENT 
The goal of this 2-day shoulder course is to update knowledge and practical skills with respect to shoulder rehabilitation, debating the most common shoulder disorders like rotator cuff disease, traumatic and atraumatic instability, shoulder stiffness, the involvement of the scapula, sportspecific shoulder pain etc…The theoretical background is updated based on recent literature and immediately applied into the practice. New insights as well as points of debate are presented and discussed in an interactive manner. We perform clinical examination based on evidence based practice principles, including scientific evidence and clinical expertise. Several approaches of clinical examination are critically discussed. During the rehabilitation part of this course, general clinical reasoning principles, as well as specific therapeutic indications are discussed and put into practice during interactive workshops, in which all demonstrated and discussed exercises and additional modalities are performed and experienced.  
Kursus program med cirka tider (ændringer af tid og indhold kan forekomme):
COURSE PROGRAM AND TIME-TABLE
9-10.30h: THEORY PART 1:
From impingement symptoms towards the underlying pathology and impairments: critical discussion with respect to "impingement", update scientific literature and critical papers. Discussion regarding rotator cuff dysfunction, tendinopathy, degenerative RC tears, and muscular imbalance. Shoulder instability: differential diagnosis and approach for the 3 most common types of instability: traumatic dislocation, overload functional instability in the overhead athlete, atraumatic multidirectional instability based on generalized hyperlaxity. Biceps related pathology: disorders of the long head of the biceps and SLAP lesions as biceps related labral pathology. 
10.30-11h: Break 
Glenohumeral ROM deficits in the overhead athlete and its relation to overuse shoulder pain. the role of the scapula in shoulder pain, biomechanical and clinical perspectives. The theoretical session ends with a critical interactive discussion on the possible causes of shoulder pain, including central sensitization, kinetic chain disorders and psychosocial factors. 
13.30-15h: CLINICAL EXAMINATION PART 1 
Clinical reasoning in the assessment of the patient, using science-based clinical reasoning algorithms. Symptom provocation and reduction tests, traditional orthopedic tests, including critical discussion with respect to the interpretation. Case-based interpretation of clinical examination during interactive practical session. 
15.30-17h: CLINICAL EXAMINATION PART 2 
Continued. At the end of this session, participants are able to share their personal experience and expertise in a peer-learning moment. 
8-9.30: REHABILITATION PART 1: ROTATOR CUFF 
Scientific background for the conservative treatment of rotator cuff tendinopathy and muscular imbalances, scientific rationale for exercise choice, practical session. 
10-11.30: REHABILITATION PART 2: SHOULDER INSTABILITY 
Specific exercises for shoulder instability, exercises for local neuromuscular control, closed chain exercises in progression (algorithm + practice), differential approach based on instability-type, scientific rationale for kinetic chain exercises, sportspecific approach including throwing exercises, exercises for swimmers, practical session. 
12.30-14h: REHABILITATION PART 3: MOBILISATION TECHNIQUES 
Angular stretching and non-angular joint mobilization techniques, home stretching program, mobilization with movement techniques for the shoulder with posterior shoulder stiffness. Principles of mobilization techniques applied to frozen shoulder contracture. Practical session. 
14.30-16h: REHABILITATION PART 4: SCAPULAR REHABILITATION 
Clinical reasoning algorithm for scapular rehab, specific exercise selection for muscular imbalance and progression, scientific rationale for exercise selection, soft tissue techniques for pectoralis minor treatment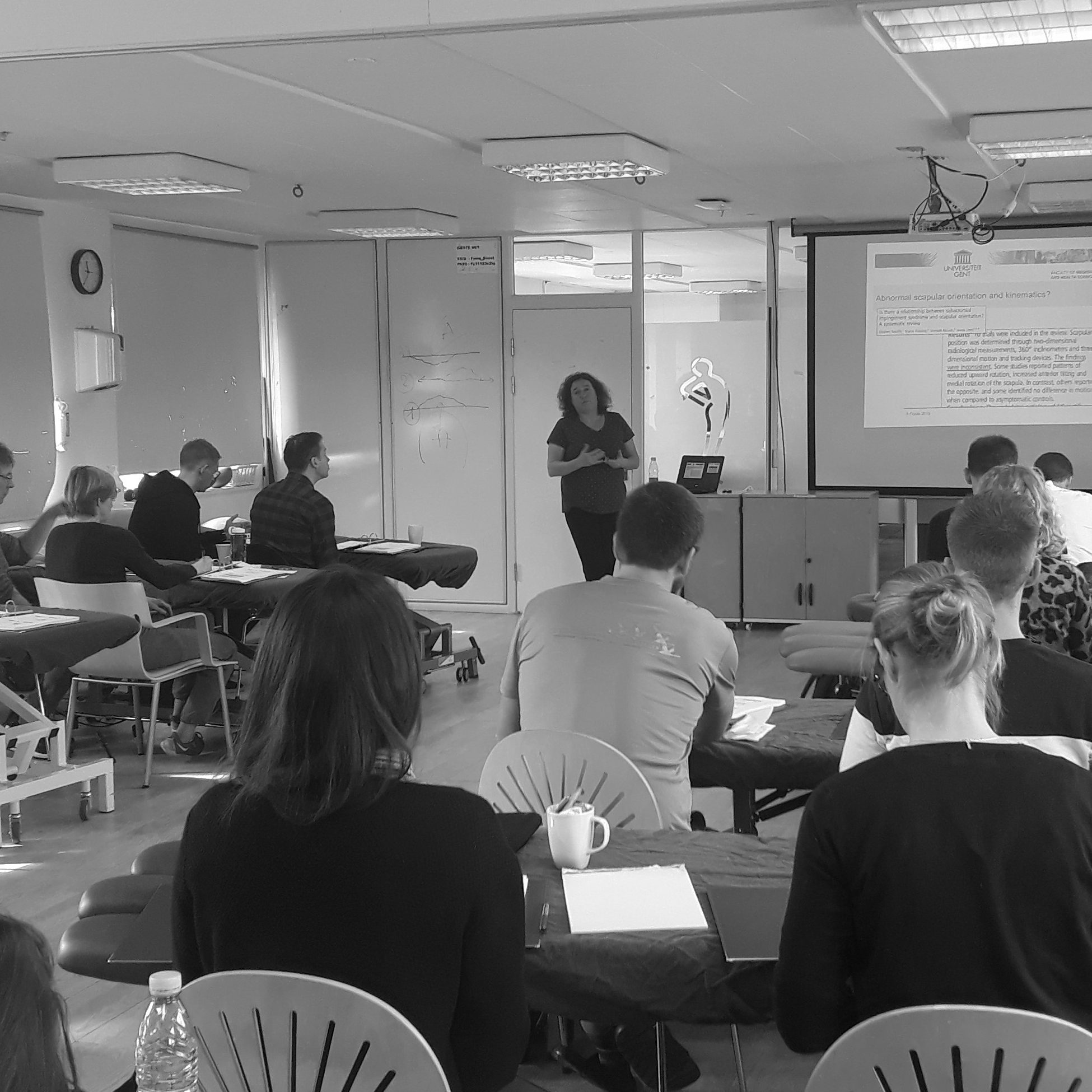 Undervisere: Ann Cools
Dato: 1.-2. september 2022
Pris: 4295 kr.
Sted:
FYSIQ kursuscenter
Løjtegårdsvej 157, 2770 Kastrup
Få mere praktisk information her
JEREMY LEWIS
THE SHOULDER: THEORY AND PRACTICE 

GENERAL COURSE GOALS AND CONTENT 
1. To develop a better understanding and knowledge of the clinical anatomy and biomechanics of the shoulder region.
2. To appreciate the importance of taking a biopsychosocial approach to patient management.
3. To develop a comprehensive subjective and physical evaluation strategy for the shoulder that considers local and referred
sources of pain and directs the clinician to develop an appropriate management plan.
4. To develop greater confidence with the physical assessment of the shoulder region and a better understanding of the evidence
for the use of the selected assessment techniques.
5. To develop a greater understanding and knowledge of various pathologies of the shoulder girdle.
6. To develop greater competency in the management of patients with a variety of shoulder pathologies.
7. To review the research evidence relating to the influence of posture and muscle imbalance and its relationship with shoulder
pathology.
8. To review the evidence underpinning the pathology, and the assessment and management of various shoulder conditions,
including rotator cuff related shoulder pain and frozen shoulder
9. To review the research evidence evaluating the use of diagnostic imaging as part of the management for musculoskeletal
disorders of the shoulder.
10. To review the research evidence evaluating the use of injections as part of the management for musculoskeletal disorders of the
shoulder.
11. To develop greater confidence in the use of exercise therapy and other techniques for managing shoulder conditions and
evaluation of the efficacy of the techniques, balanced against the evidence base for using these techniques.
Kursus program med cirka tider (ændringer af tid og indhold kan forekomme):
COURSE PROGRAM AND TIME-TABLE
DAY 1:
9:00 – 9:30
Introduction, Evidence Based
Practice, Psychosocial Factors
Epidemiology & Outcomes
Psychosocial factors that will surprise
you! And some facts to impress your
friends at dinner parties!
9:30 – 10:30
Function, Anatomy, Biomechanics,
Evolution, The Kinetic Chain
How does the shoulder function?
Importance of considering regional
and whole–body kinematics in
relation to shoulder function.
10:45 – 12:30 Assessment
This clinically orientated & practical session
highlights the dilemma of diagnosis. It includes
a biopsychosocial approach to assessment. &
management supporting the clinical reasoning
process. Includes in depth discussion on
orthopaedic tests, posture & imaging. Pain
science is discussed, as is the importance of
the words we use in clinical practice.
13:15 – 15:00 Assessment (cont.)
15:15 – 18:00 Rotator Cuff Related Shoulder Pain
This theoretical and practical session involves a very detailed and
in–depth review of this multi–factorial problem. The current evidence–
based research across professions evidence regarding the aetiology
and pathology of this condition will be presented in detail. This
session includes a critical appraisal of the use of injection therapy in
the management of RCRSP and critically compares outcomes
between surgical & non–surgical intervention. Evidence based
management is presented in detail. The importance of lifestyle and
its impact on RCRSP are discussed
DAY 2
9:00 – 9:15
Review of Day 1 and Discussion
9:15 – 10:30
Shape–Up–My–Shoulder (SUMS) Rehabilitation Program
This theoretical and practical session will present a three–stage
rehabilitation program that may be considered for the majority of
musculoskeletal shoulder presentations. The presentation
includes finding a 'safe' entry point into rehabilitation and how to
progress, from the earlier stages to the end 'chaotic' stage of
rehabilitation. Patient education, promotion of self–efficacy and
self–management, choosing between formalised and non–formal
rehabilitation programs tailored to the individual patient. High end,
hard, and 'chaotic' rehabilitation will be included
10:45 – 12:30
Shape–Up–My–Shoulder (cont.)
13:15 – 15:00
Shape–Up–My–Shoulder (cont.) / Frozen Shoulder
15:15 – 16:45
Frozen Shoulder
Theoretical and practical session
investigating the latest research and
evidence supporting the assessment &
management of this intriguing condition.
Included the role of injection therapy,
non–surgical and surgical management
options, and the supporting evidence
16:45 – 17:00
Patient Presentations, Case Studies, Summary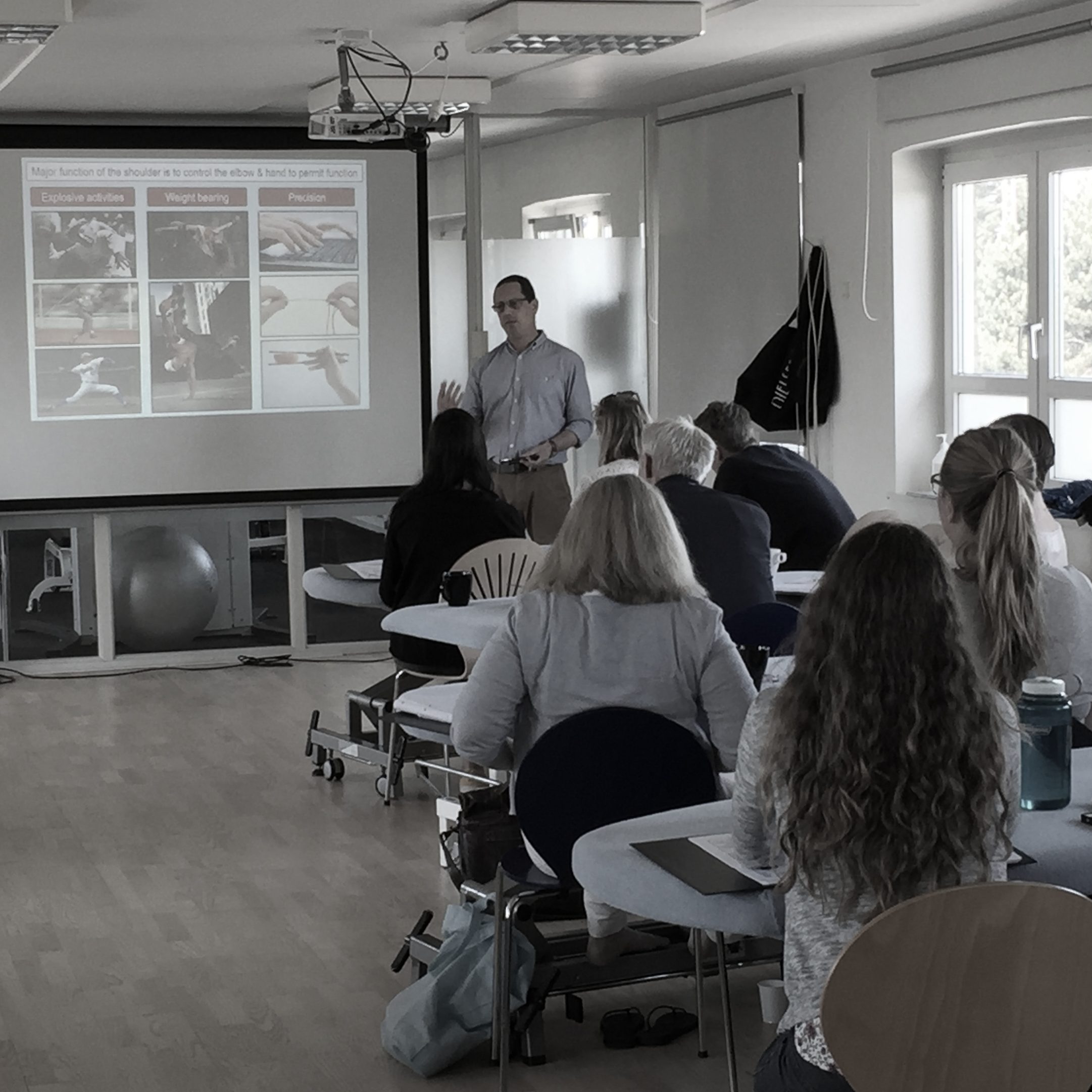 Undervisere: Jeremy Lewis
Dato: 18-19 november 2022

Pris: 4450 kr.
Sted:
FYSIQ kursuscenter
Løjtegårdsvej 157, 2770 Kastrup
Få mere praktisk information her
Copenhagen Shoulder Conference 2021

Online version

Fysioterapikurser.dk har haft 5 års JUBILÆUM og det har vi fejret ved at afholde Copenhagen Shoulder Conference.
Det var en fantastisk dag for os i selskab med de fleste af vores undervisere og en masse entusiastiske kollegaer.
Vi er glade for og stolte over hvordan dagen gik og vi er taknemmelige for den store opbakning vi har fået.
Som en del af setuppet har vi valgt at optage dagen og vi er nu klar med en online version af dagen som er tilgængelig som køb her på hjemmesiden.
For yderligere information se her: Copenhagen Shoulder Conference 2021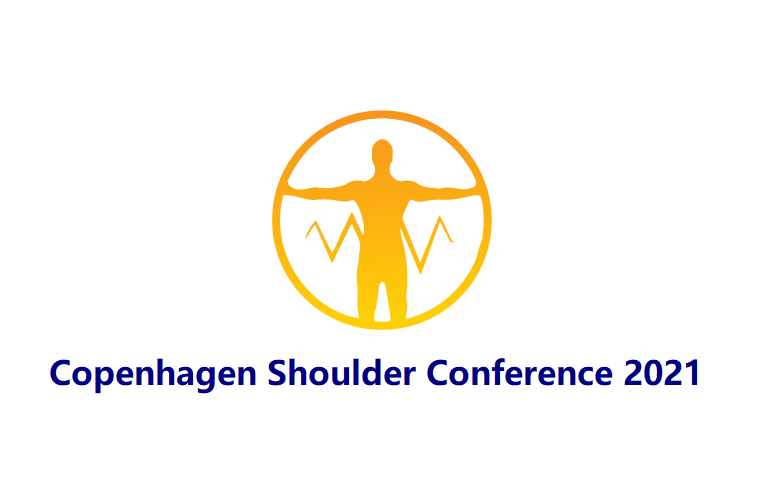 Undervisere: Ann Cools, Anju Jaggi, Jo Gibson, Sarah Warby, Jeremy Lewis, Klaus Bak, Chris Littlewood

Dato:  Fredag d. 12 november 2021

Sted: ONLINE version tilgængelig nu! 
Online optagelse af dagen kan findes her