Regarding  the current Corona-situation:
We regularly follow the authorities' recommendations and restrictions.
Therefore, we are also in the process of preparing courses and taking measures so that we can organize our courses in the safest possible way.
If, after all, it is not possible to hold a course, we will of course return all amounts paid. However, we will not be able to cover expenses other than the course fee (eg transport, hotel, lost earnings etc.).
We hope and cross our fingers that everything goes according to plan. If you have any questions, please write to us and we will respond as soon as possible
Many greetings
Kenneth, Peter and Martin
Fysioterapikurser.dk
Upcoming courses. Registration is open.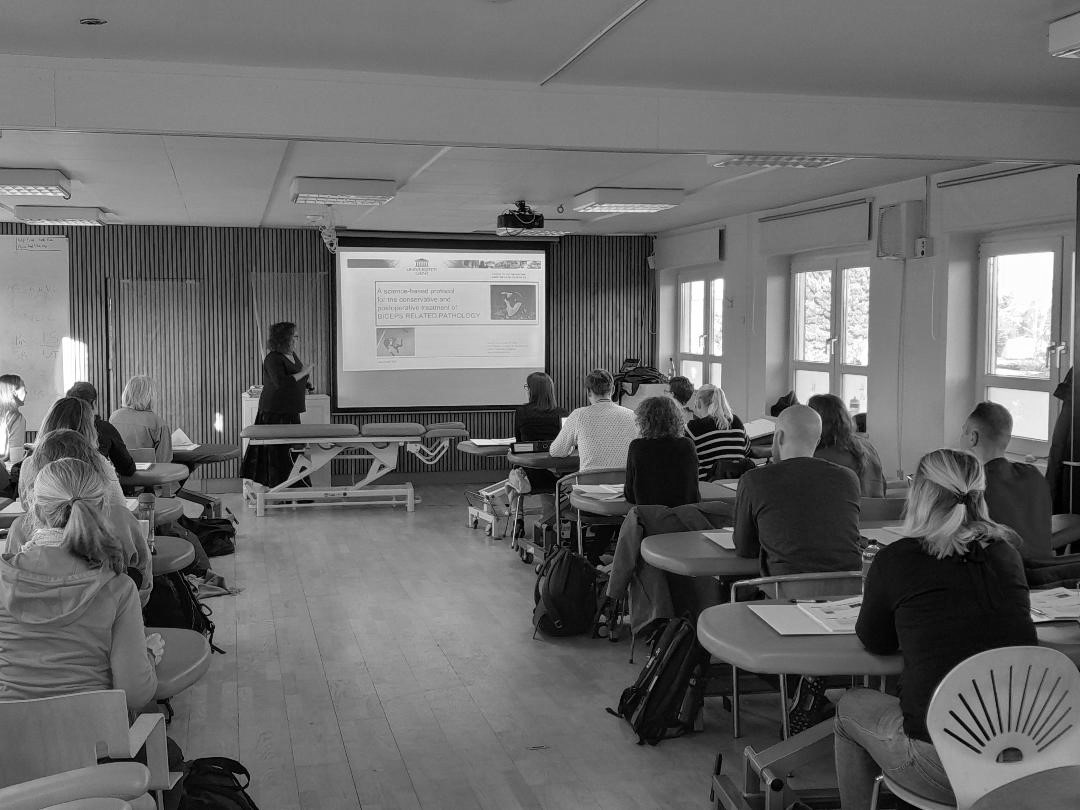 Ann Cools
Shoulder Rehabilitation
What´s new from a scientific and clinical point of view. Level 1  
Date: 7-8 March 2024 
Price: 604 EUR. (VAT Included)
Location: Løjtegårdsvej 157, 2770 Kastrup
If you need to cancel a course, please see our terms of payment